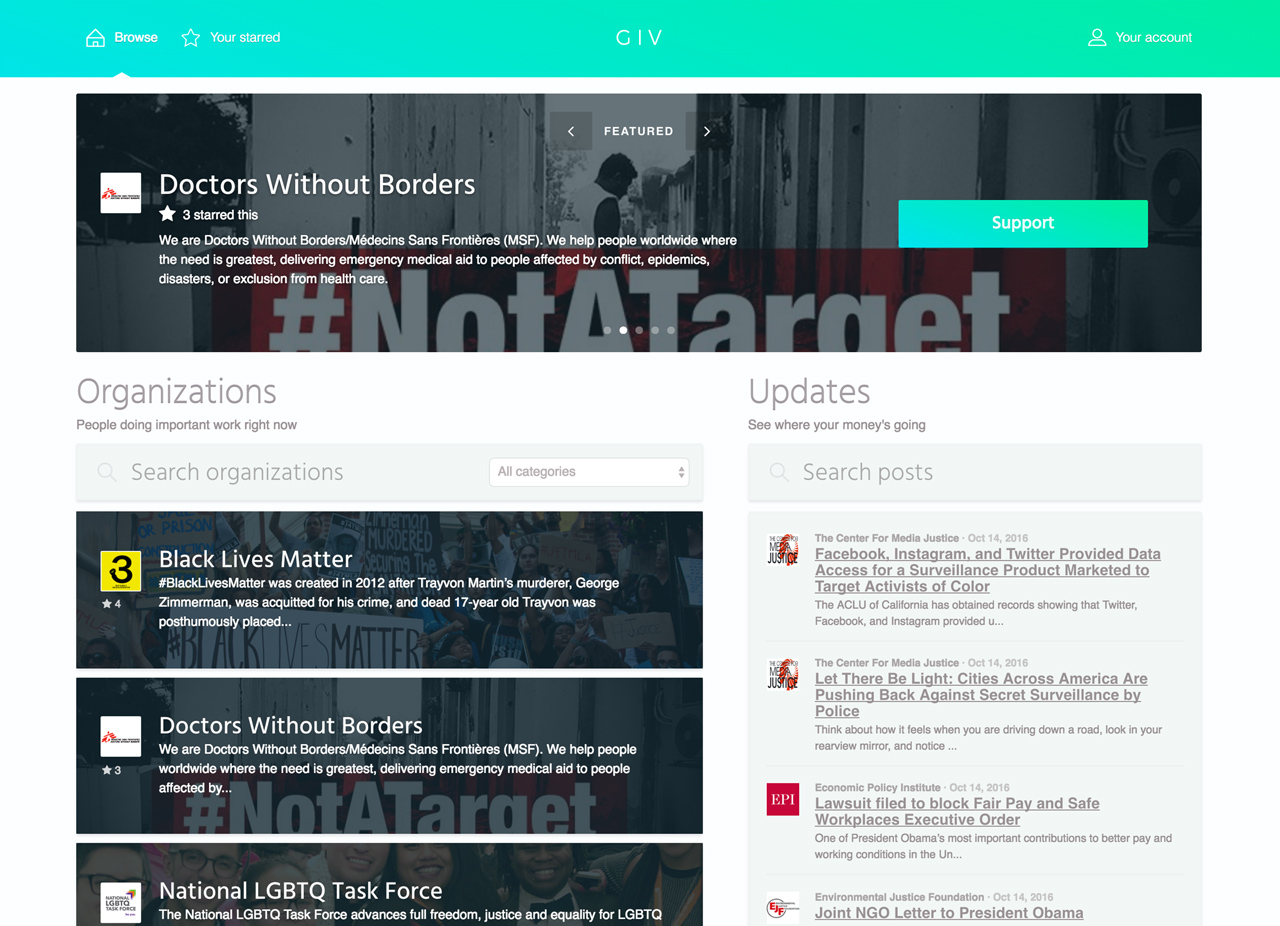 GIV
Developing with purpose
With my personal projects, I tend to do my best work when I really believe in what I'm building. I got the idea for GIV in the midst of learning Angular2, and decided to put it to use to address a question that had been nagging me: Why isn't there a donation site, along the lines of GoFundMe, exclusively focused on the biggest injustices and inequalities of our time? GIV is not a donation site—it's simply a database where organizations can create a page complete with donate links, descriptions, and news updates.
It's official—Angular2 is awesome
This is a MEAN stack app, complete with an Angular2 frontend and an Express/MongoDB backend. Though Angular2 is the star of the show, giving the app a seamless, single-page experience and elegant frontend code, I'm building out the backend to be production-ready, complete with Amazon cloud storage and content delivery, security middleware, and even a rudimentary recommender.